---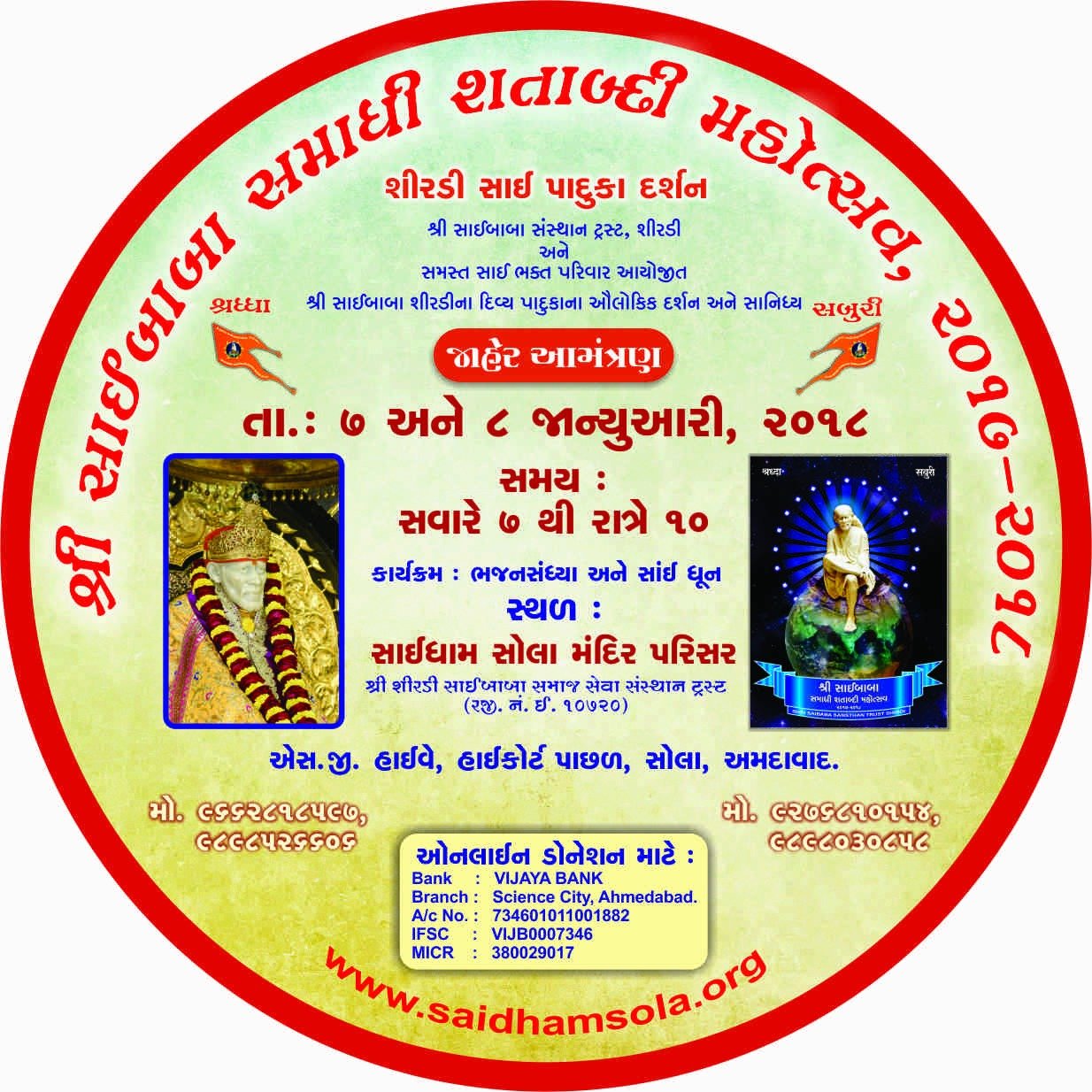 1 ST Oct. 2017-20 th Oct.2018 is being celebrated as " Centenary year pf Shree Sai Baba Samdhi Shatabdi Mahotsav" by Shree Sai Baba Sansthan Trust , Shirdi.
We at Saidham Sola blessed and honoured to have original Sai Paduka from Shirdi for devotees darshan on Sunday 7 th January, 2018 and 8 th January ,2018 at the Saidham Sola temple in Ahmedabad.
Around more than 1 lakh devotees from all parts of the Gujarat State and neighbouring area of the states are expected name on this occasion.
We have arranged continues Sai Dhoon and Nam Smaran during the occasion. We have also arranged a Bhajan Sandhay of Shri Vishal Dasji, on the night of 7 th Jan.,2018.
It is our prime duty and honour to serve all those devotees Prasad / Mahaprasad etc.
We welcome you all devotees to join us on this auspicious ceremony.